Discover more from China Ate My Jeans
Seeking, Finding, Writing About Products Made in the USA
50 in 50: Alaska
I'll wake up in the middle of the night during the wintertime and I'll have just dreamt about that big catch. --Robert Beedle, Copper River salmon fisherman
It's disorienting, this state-to-state relocation, this alphabetically-determined switching of mental gears from the sultry south's Alabama--birthplace of Harper Lee, heart of the civil rights movement, home to Sock Queen Gina Locklear and Quilting Queen Mary Lee Bendolph--to subarctic Alaska. I'm like a confused tourist, overly-ambitious itinerary in hand, traveling from one virtual reality time zone to another. The title of an old 60's movie comes to mind. If it's Tuesday, This Must Be Belgium. Where the heck am I now? And it's only week two?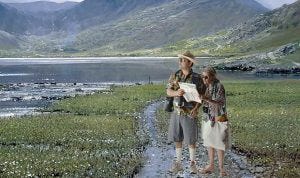 My plan had been to publish this Alaska post sooner. No time to lose, I told myself. Gotta ignore 24/7 news--real, fake, whatever--gotta push aside Trump's tweets and Iran's missiles. Never mind that experts say those missiles might soon be capable of reaching the west coast. Did this mean I should live for the moment, abandon healthy eating; bake a buttery batch of oatmeal chocolate chip cookies?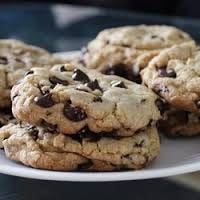 AP Photo/Hadi Yazdani
With any luck Don and I could scarf them down and squeeze in one more episode of The Crown before the nukes hit. But no, gotta keep going. Gotta stick to low carbs and my China Ate My Jeans / 50 in 50 plan. Cheerleader of the domestic economy to the end, right? Go north, blogger-woman, to Alaska.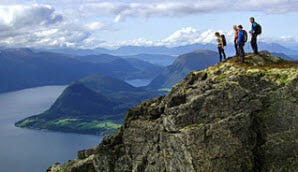 And so last week, as I tucked my Gee's Bend notecards into a drawer and began an online-search for Alaskan-made products, I had to admit that, once again, I'm at a slight disadvantage. Not only is my attention diverted by thoughts of global instability and cookie-binges, but I've never been to Alaska, never snapped pics of the Aleutian Islands from the deck of a cruise ship. Don, usually my reliable source of encouragement and information, had zero to say about Alaska except this: "In winter they only get six hours of light. I'd go crazy there." I pictured a Don-approved tagline for the Alaskan tourism industry: Alaska. It'll drive you nuts.
Winter solstice in Anchorage, Alaska
Thankfully my brother-in-law Craig, an avid fisherman, pushed the Alaska-reset button for me. "It's a sportsman's paradise. And oh, the colors. They're so bright and different." His deep, normally steady voice halted a bit as he tried to convey the awe-provoking images in his mind. Over the years he's traveled in spring or summer from southern California to Alaska's Kenai Peninsula. "The water is this turquoise color from the melting glaciers…it's truly God's country." He tried to explain the seasonality of Alaskan fishing--which time of year to catch halibut, trout, cod. "And then from June on," he said, "you have your salmon, your reds--your king, your Chinook, your sockeye…"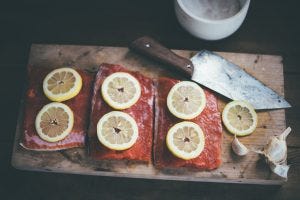 Salmon. Of course. The perfect product to feature this week (and no, this will not lead to a discussion of Alaskan quilts...). When it's in season, Don and I have fresh wild salmon two or three times a week. It's easy to grill, delicious, loaded with protein and the omega-3 fatty acids that help reduce heart disease and lower cholesterol. To be honest, until Craig gave me a tutorial, I hadn't been sure exactly where our salmon originated, other than some mysterious place called the Copper River. Where was that? Oregon? Happily for this week's blog post, the Copper River runs through south-central Alaska. Here's a more complete explanation from the experts at copperriversalmon.org:
Dropping an average of 12 feet per mile and draining 24,000 square miles, the Copper River is the tenth largest river in the United States and is the birthplace of some of the world's most renowned wild Alaskan salmon. Every year from May through September, Copper River king, sockeye and Coho return to the river to make the arduous 300-mile journey up the icy glacial fed waters to spawn in their birthplace. This is no easy task and as a result Copper River salmon are inherently rich in heart-healthy omega-3 fatty acids, a critical component that fuels their journey and simultaneously creates the naturally rich salmon so coveted by chefs, restaurateurs and seafood lovers around the world.
Copper River salmon--and all Alaskan seafood--is carefully monitored by Alaska's Department of Fish and Game, as specified in the state's constitution. The goal is sustainability; the continued health of the sea life thriving in Alaska's vast waters (including the Gulf of Alaska, numerous rivers and more than three million lakes and 34,000 miles of tidal shoreline). The Alaskan seafood industry is--as you-know-who might put it--huge, providing over 78,000 jobs and $5.8 billion in revenue each year.
Copper River's 540 commercial fishermen (and women; also called fishermen) and their families live in the remote town of Cordova (population 2,000), accessible only by plane or ferry.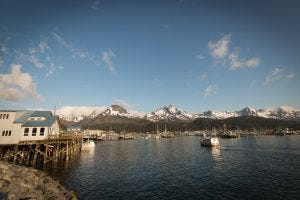 Each fisherman is an independent small business owner. In a YouTube video, several Copper River fishermen discuss their uniquely challenging and rewarding work. Some fish alone, but for many it's a family affair. All express a joy and passion, a gratitude for having the good fortune to live and work as fishers of salmon. There's a reverence about what they do. It's not a job, it's a vocation. "This is good work," one fisherman said. "You're making food. How much more honorable a job can you have? You're feeding people. And it's good food. Really, really good food."
Many millennial-aged fishermen grew up in Cordova, went off to college--some in Anchorage, others as far away as the east coast--then returned, bringing with them savvy marketing skills and a renewed enthusiasm for work that protects the environment and provides superb food for their country's population and for people around the world. Some--like husband and wife team Nelly and Michael Hand and siblings Emma and Claire Laukitis, also known as the Salmon Sisters--own their salmon fishing vessels and have their own branded line of salmon-related products, all available online.
Nelly and Michael Hand
The Salmon Sisters
Hard to believe, but there was a time when Copper River salmon wasn't available in the lower forty-eight states. As recently as the 1980's, according to The Atlantic, "virtually all the Copper River catch was being exported to Japan at prices so low that fishermen were pulling their boats out of the water and hanging up their nets." Read more about that here. Just makes you think, doesn't it, about how we had this treasure-trove of healthful food right here--in our largest state--and, for years, didn't really quite see it.
If anyone's willing, I'd love to hear how you prepare Copper River salmon. On her website, Nelly Hand posted her recipe for Coconut Sockeye Salmon Chowder. Yum. Pass the chowder. Then, on to chocolate chip cookies...
Nelly Hand's Coconut Sockeye Salmon Chowder
Next up: Arizona. Suggestions welcome!